Louis Pagano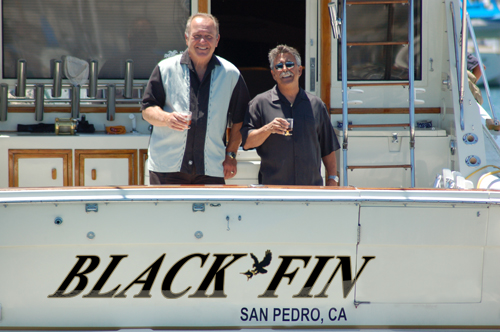 Louis Pagano, was born 1947, in San Pedro, California. He worked on the docks on his family's commercial fishing boats, and later in his parent's restaurant, Luigi's. Later he joined the Merchant Marines, and worked on the freighters moving cargo up and down the Pacific Coast.

He always had the love for the ocean and the bounty it brought him, and his wife, Kathy, and their son Joseph. He now resides in Palm Springs, California, and owns Fisherman's Market & Grill, a successful chain of restaurants in Southern California.

His friendship with Andrew Rafkin began in grammar school. Later in life, they resumed their relationship, and were destined to co-author this phenomenal story.